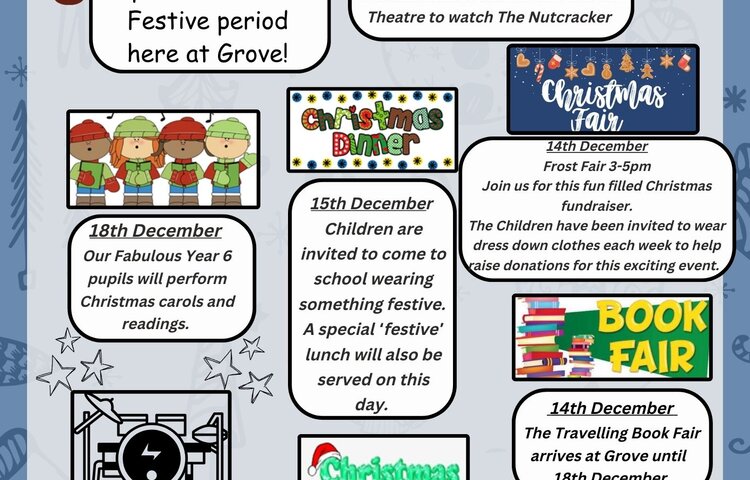 28 November – 21 December 2023
We have a fun filled festive season ahead of us here at Grove.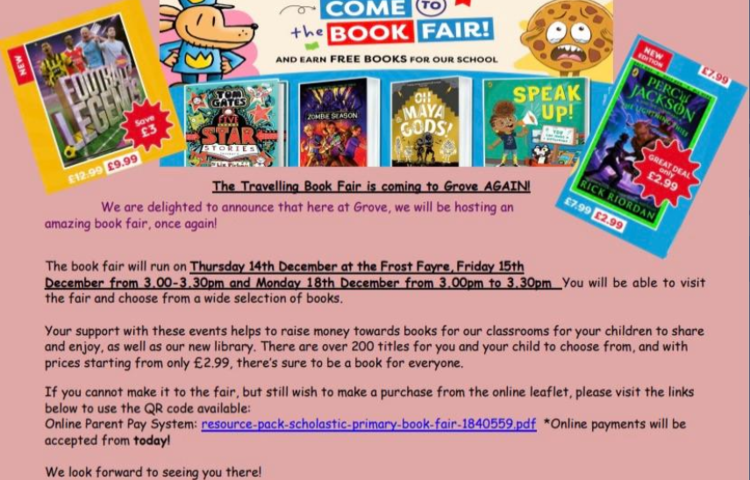 14 – 18 December 2023
The fabulous Travelling Book Fair is coming to Grove from the 14th December! Click for more detail.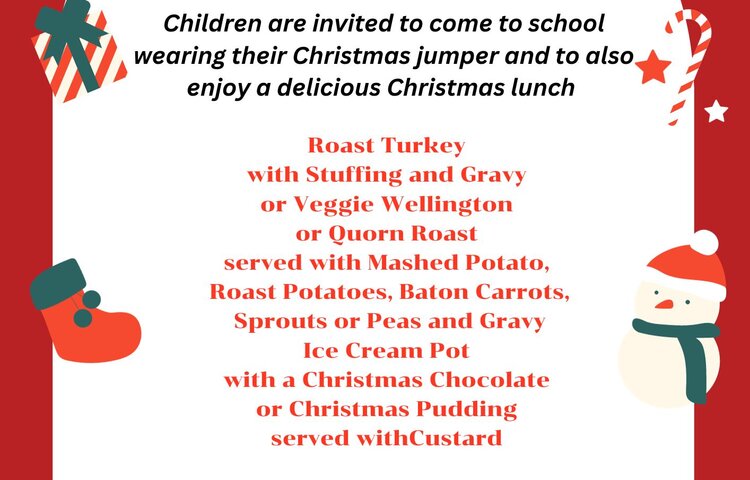 15 December 2023
Children are invited to come to school on this day wearing their Christmas jumper/ dress down clothes. Please click for more information regarding ordering a Christmas dinner for your child /ren.