13 November 2019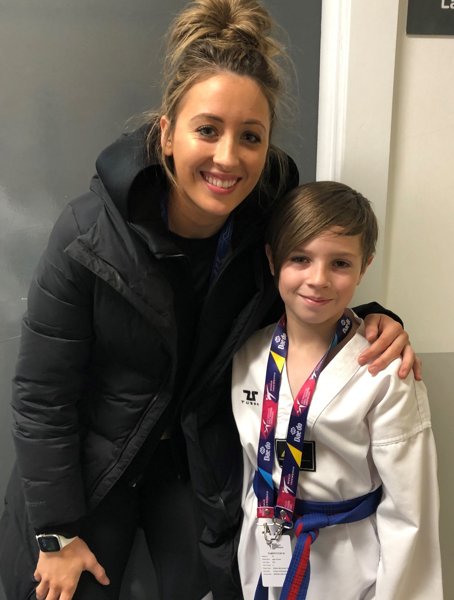 Future Olympian In The Making!
We are super proud of Logan in Ravenclaw HW who competed at the British National Taekwondo Championships 2019 last weekend in Manchester against 900 other athletes.
Logan represented BTS Maddogs who came away with 3rd place best team trophy. I have been told that they all fought amazingly. What a super achievement.
During the weekend Logan also got to meet quite a few Great Britain Taekwondo Olympians including 2 x Gold Medalist Jade Jones MBE, Bianca Walkden and Aaron Cook who all spoke with him and gave him some great advice.
Once again, well done Logan and the BTS Maddogs - I am sure there will be some future Olympians in the making.
Mrs Carrigan