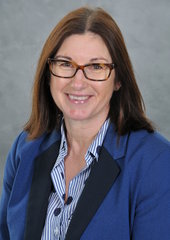 I am extremely proud and privileged to introduce myself as the Principal of Grove Academy, 'where every child DOES matter'.
We are part of the Esprit Multi-Academy Trust, which is a small community trust of three schools, the other two schools being Hamilton Infant Academy and Northwood Broom Infant Academy. The three schools work very closely together, and work to the same policies, and many of the same practices, to ensure the smoothest transition, and to make things as easy as possible for families who have siblings in 2 of our schools.
Here at Grove we want children to dream big – in the words of Walt Disney: "If you can dream it, you can do it, so go out there and change the world"! To achieve this, we ensure that we provide a range of opportunities for our children to raise their aspirations of what they could achieve in the future. We also offer a high quality academic curriculum tailored to the needs of every child.
We want learning to be fun and for our children to love coming to school. We believe that physical wellbeing is so important for children, so we make sure there are plenty of opportunities to have fun, get fit and play sport!
Our academy is an exciting place for children, where they learn many academic, social, emotional skills, and gain lots of new knowledge too. Learning isn't always easy, but we're here for you and your child. In the words of Winnie the Pooh "You are braver than you believe, stronger than you seem, smarter than you think and loved more than you know."
Let the journey begin!
Mrs.S Carrigan
Principal